Schedule your DPTSI FIT CLASSES today!

STRENGTH |Tues, Thurs, SAT
Strength training is an essential for building both muscle mass and bone density. Our strength training sessions use functional movement patterns to help our members to increase their muscle mass, and in turn, burn more calories every day, even at rest. Each resistance workout is designed to target power and stabilization for a solid base of functional strength, resulting in stronger, leaner, more defined muscles.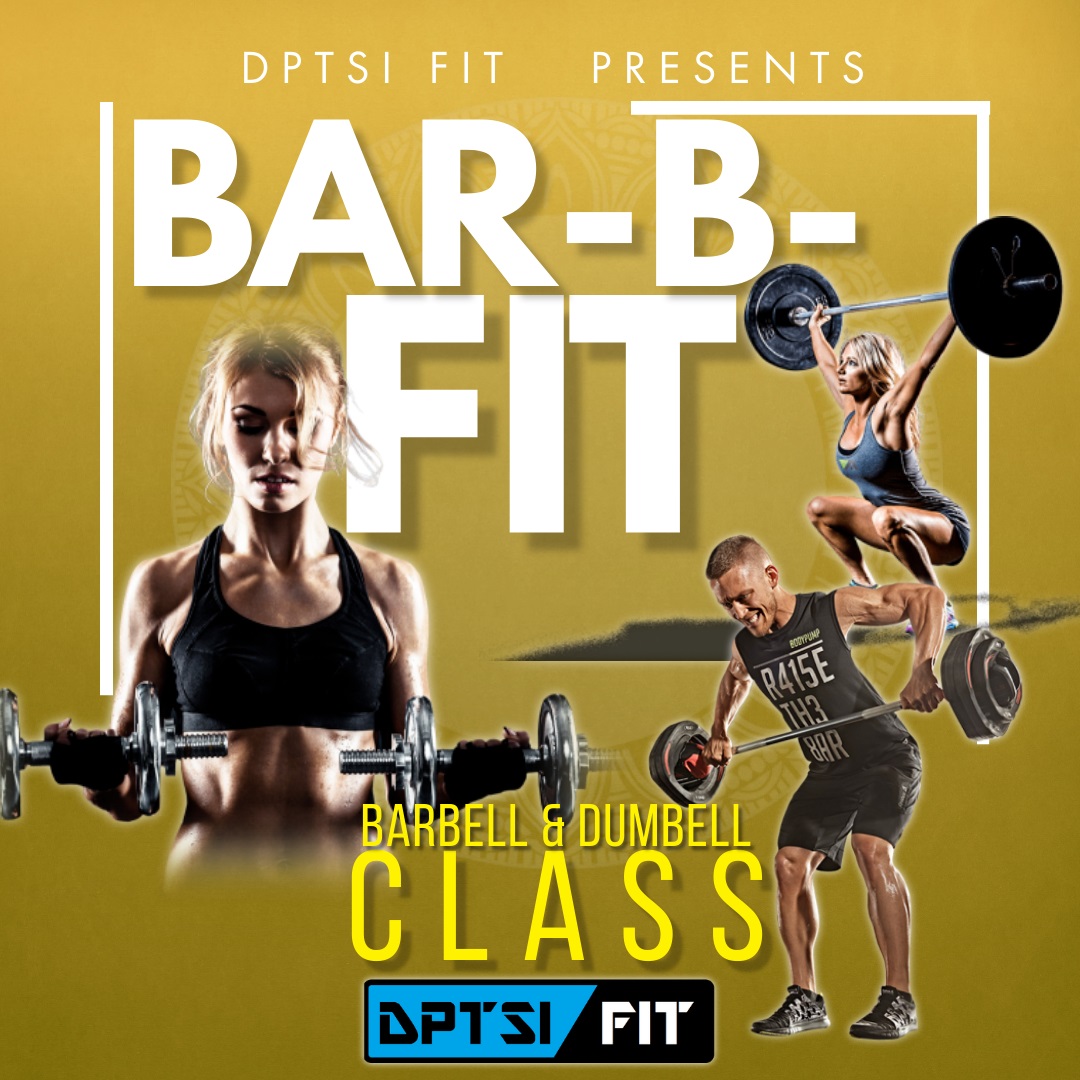 BAR-B-FIT
This is a great workout for general fitness, muscle building or fat loss with the use of bar bells and dumbbells.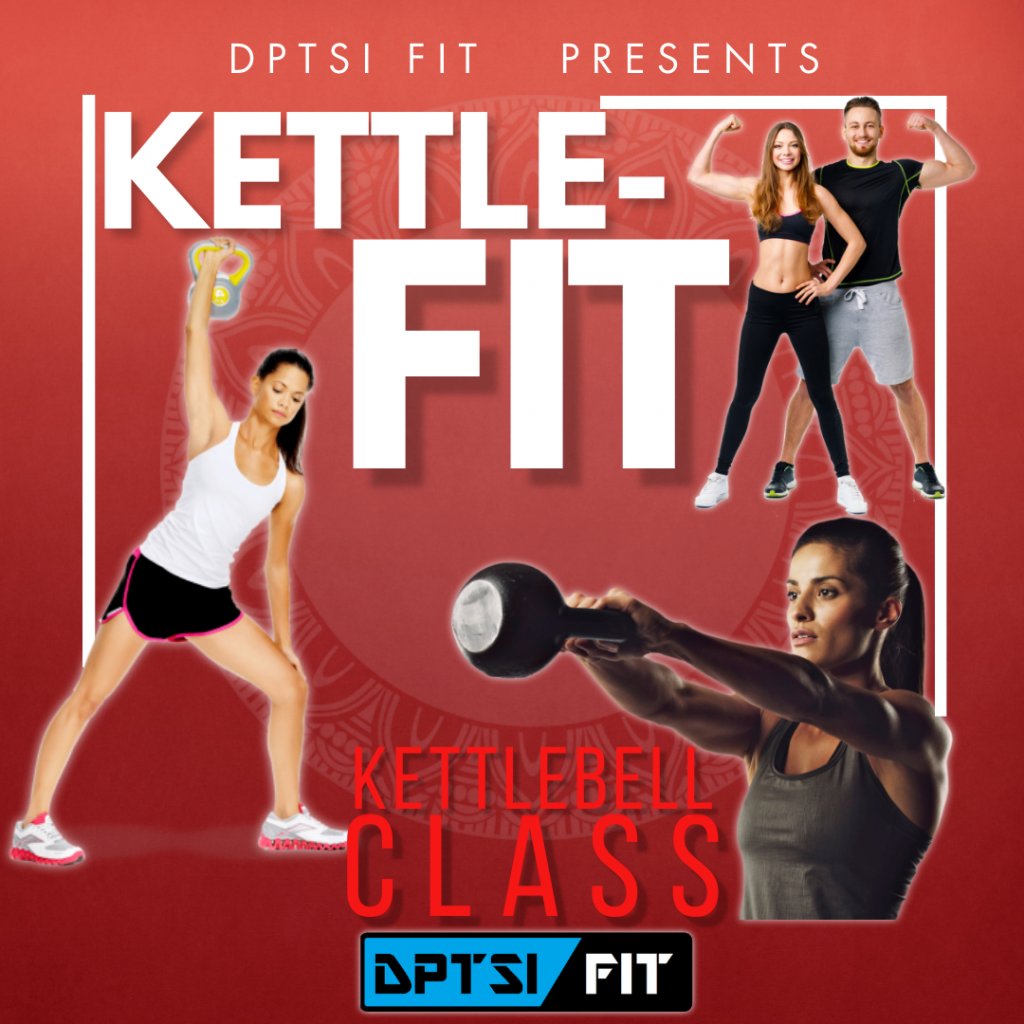 KETTLE-FIT
This interval circuit class shows you the proper way to use Kettle Bells during your training. This class will focus on strength gains, calorie burning and functional movement training.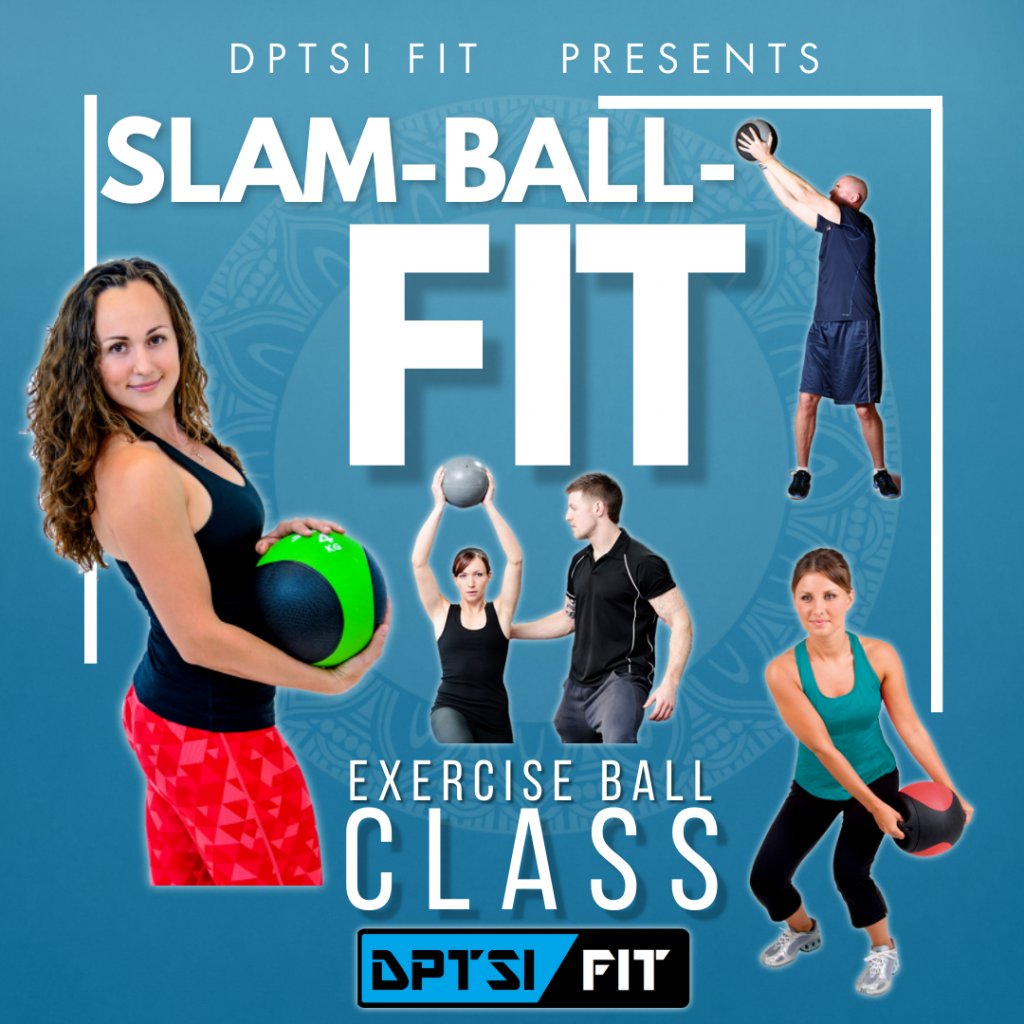 Great workout using Medicine balls/ exercise balls.
CARDIO | TUES, THURS, SAT

At DPTSI FIT, we like our workouts to encompass using different energy systems for a maximum burn. Our specially curated cardio workouts will use plyometric movements, timing and tempo to blast both your aerobic and anaerobic systems, resulting in fat burning, muscle building and metabolism boosting sessions. Bring your A Game to these high energy sessions and really put your stamina and endurance to the test!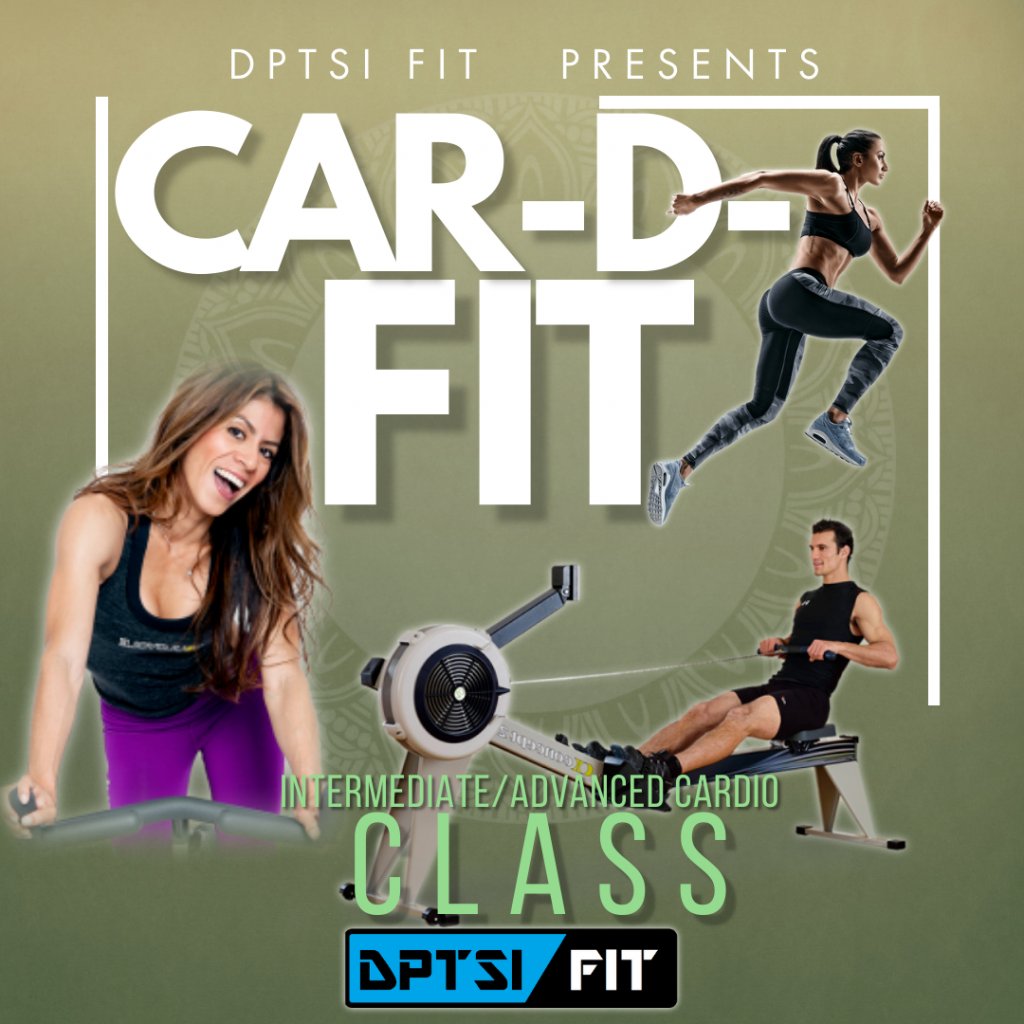 CAR-D-FIT

This Intermediate/Advanced fat burning workout takes you through a variety of cardio exercises to maximize your calorie burn. Each circuit includes 4 high intensity cardio intervals followed by a brief rest period to target fat loss and improve cardiovascular and pulmonary fitness.

HYBRID | TUES, THURS, SAT

Get the best of both worlds by trying out one of our hybrid sessions! Combining our favorite cardio, resistance, agility and core movements, for an epic burn that increases your endurance, fires up your metabolism and improves your strength. In these sessions you'll leave everything out on the floor to challenge both your body and your mind.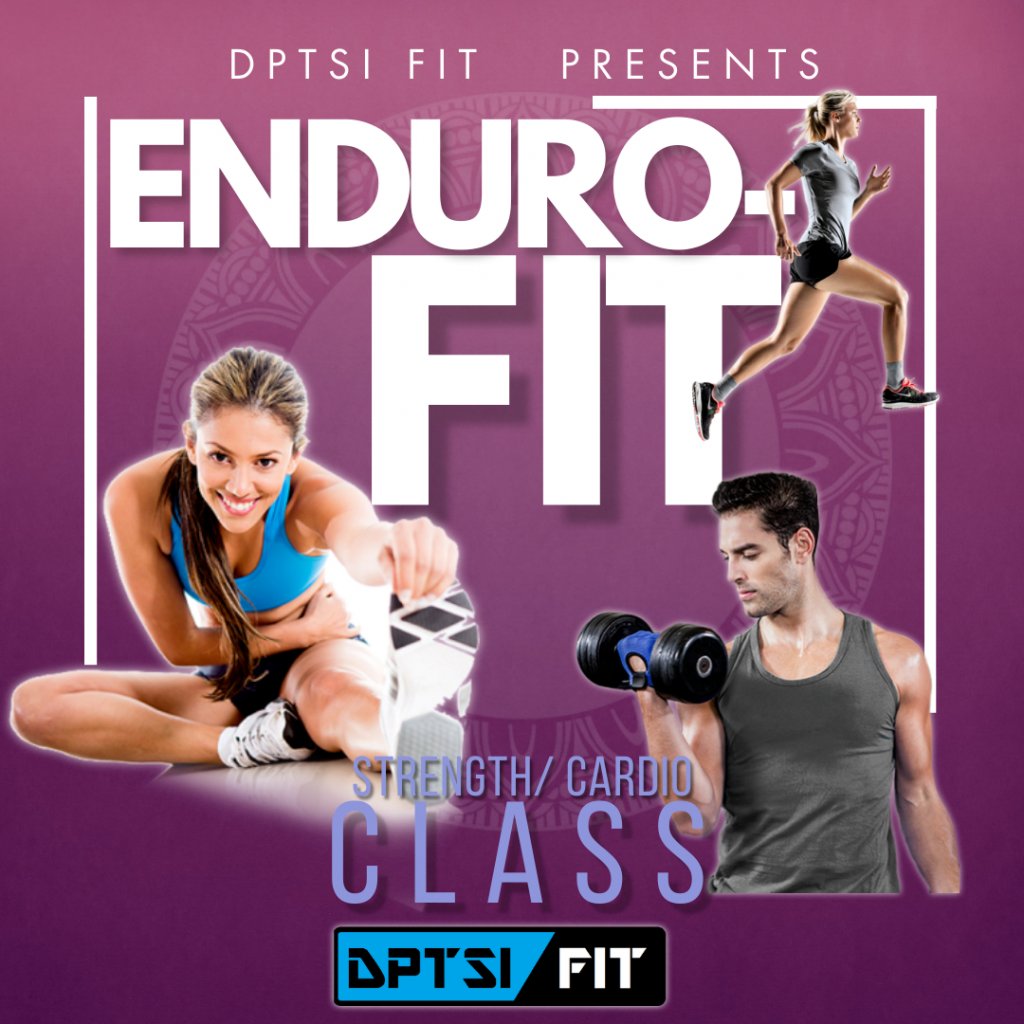 ENDURO-FIT
This circuit training is a combination of high intensity aerobic and resistance training designed to give you a great workout to target fat loss, muscle building and heart-lung fitness.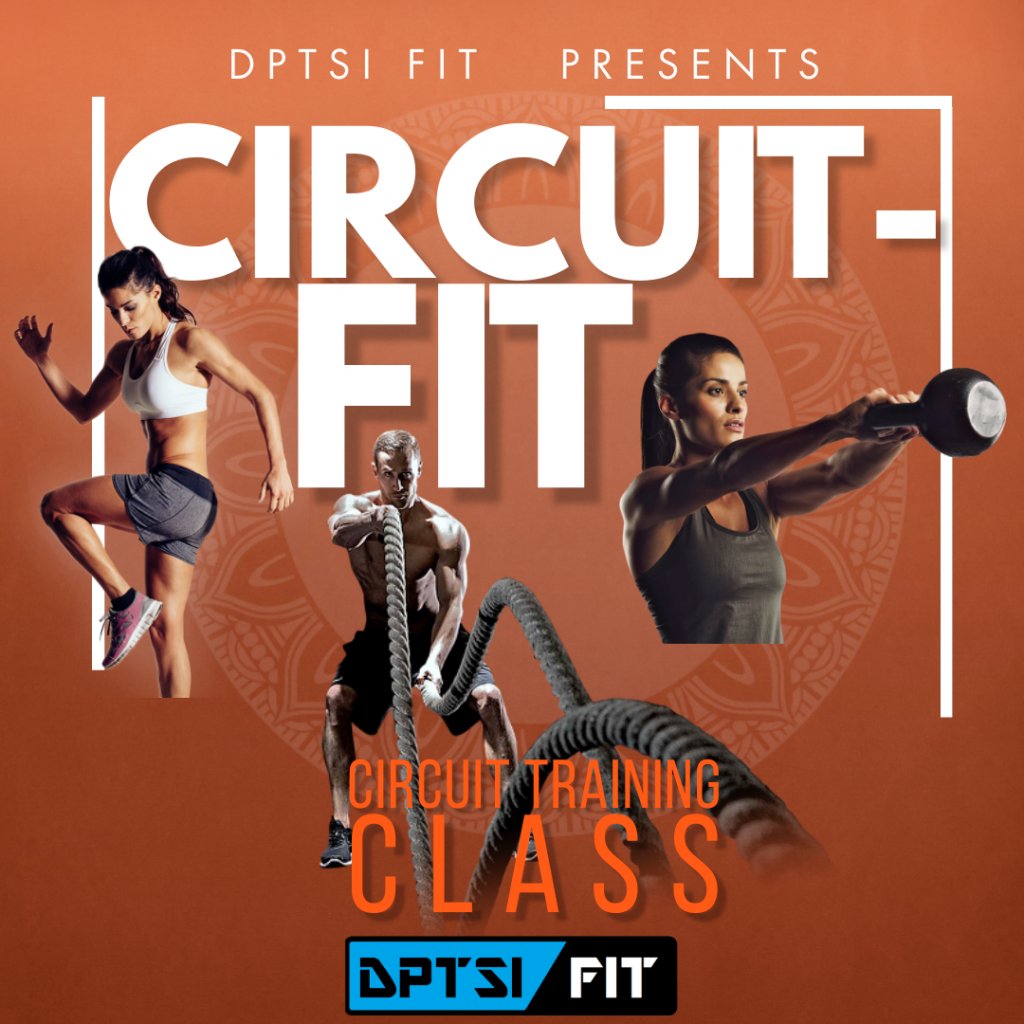 CIRCUIT-FIT
HIIT Circuit Training, Interval, Strength, Functional Movement Training
This circuit training incorporates barbell, kettle bell, inertia wave, slam ball and cardio exercises as a combination of high intensity aerobic and resistance training designed to give you a great workout to target fat loss, muscle building and heart-lung fitness.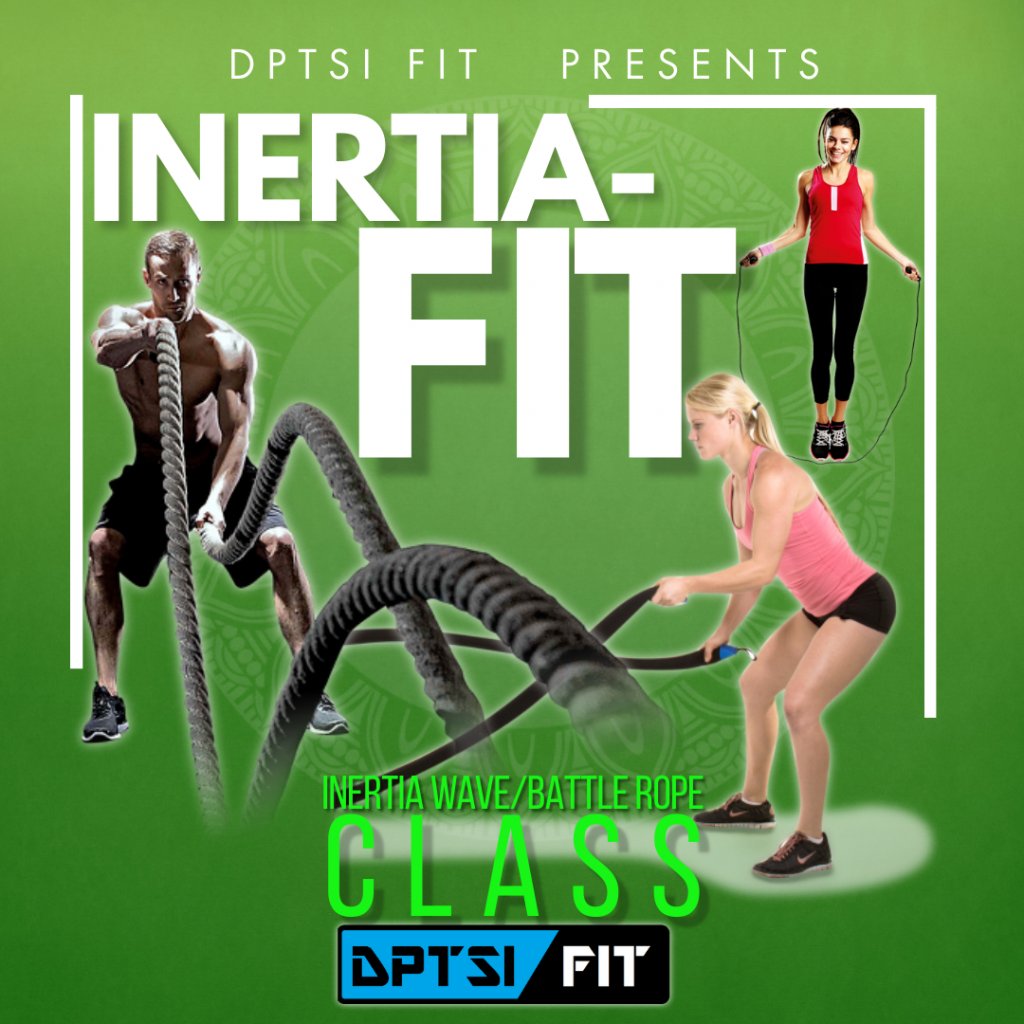 INERTIA-FIT

A HIIT training class designed to give you the most intense workout of your life. Burn fat and increase your overall strength, endurance, and speed this device is designed to engage your entire body and strengthen your core. The Inertia Wave is superior to battle ropes with far more caloric burn than double-under jump ropes. Battle ropes and jump ropes are also included in this HIIT training class.

RECOVERY | TUES, THURS, SAT
Mobility and flexibility are essential components of physical fitness. We believe that our everyday athletes need longevity in their training. Our Functional Flexibility Recovery Sessions are designed to complement your DPTSI FIT Training sessions through a combination of passive and active exercises as well as stretching techniques designed to improve flexibility, range of motion, and posture. These are low-intensity, slow and controlled sessions with an emphasis on postural awareness and body alignment.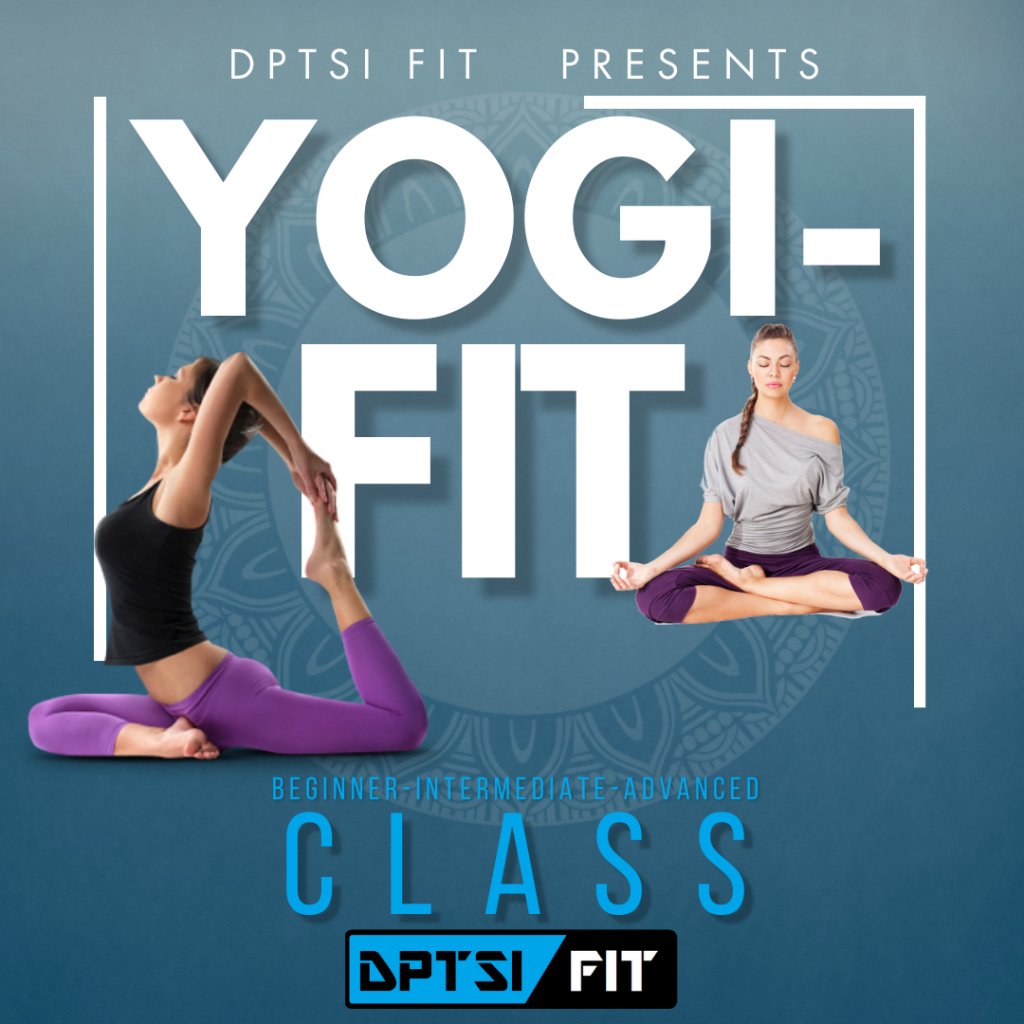 YOGI-FIT

Stretching has been reported to improve performance of functional tasks (i.e. jump, sprint, stretchshortening cycle tasks). YOGI-FIT will use a series of dynamic movements to relax, unwind, and nourish the body and soul. These exercises will introduce dynamic techniques to lengthen and restore muscles.